For the third year running, Matrix Partners has received an American Graphic Design Award! This year, our innovative package design for Sustainably Yours™ Natural Cat Litter took home the honor.
The annual Graphic Design USA (GDUSA) awards celebrate attractive graphics and the ability to establish an emotional connection with consumers through visuals. GDUSA believes that package design and other visuals are what help buyers make that final purchase decision.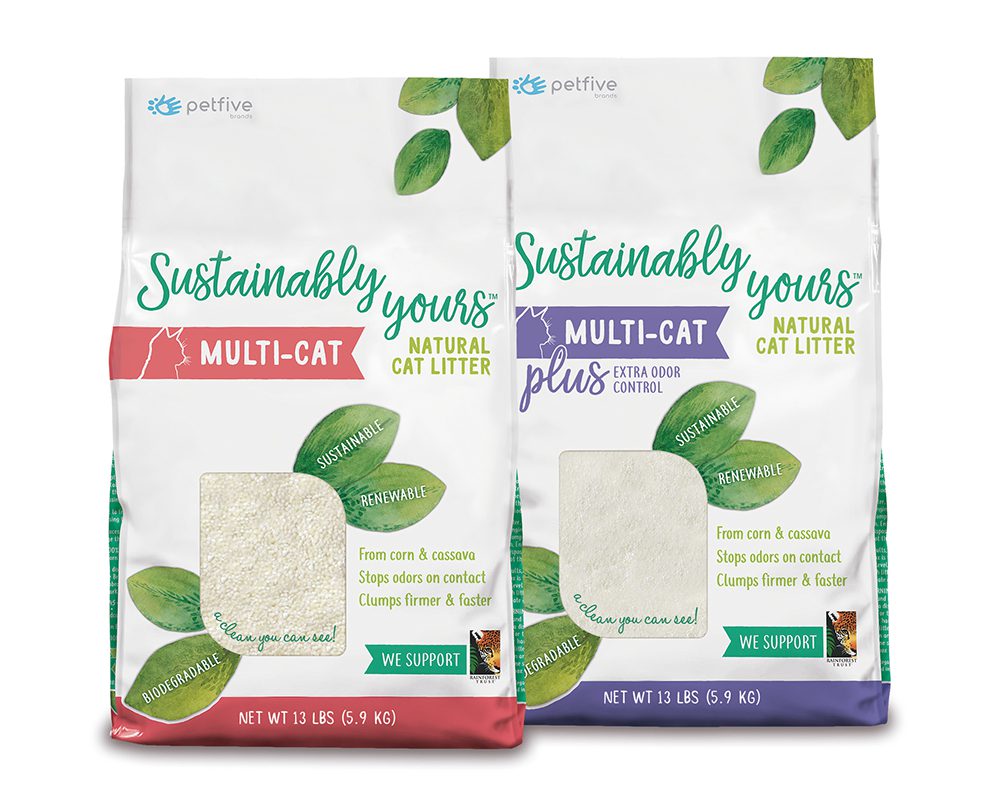 The Sustainably Yours™ design reflects the simple ingredients and highlights the green mission behind this new brand. Our design features a sleek white backdrop accented by pops of color and foliage. It also has a convenient window so consumers can see the clean, white litter and quality texture prior to purchase. The litter itself contains only two simple, renewable and sustainable ingredients – corn and cassava – which are absorbent, natural and stop odor on contact. Plus, the eco-friendly brand supports The Rainforest Trust and donates a portion of every purchase to the organization's efforts to protect and sustain threatened rainforests.
In addition to designing all of Sustainably Yours' packaging and marketing materials, Matrix Partners will assist in the brand's overall strategy and launch.
This honor is the latest in a group of design awards, thanks to the creative vision of the Matrix design team. The success of the Sustainably Yours™ packaging is due to Natalie Murawski, our Graphic Designer and creative powerhouse. Natalie also had a hand in other award-winning designs for Caru® Pet Food, Freshworx Litter™ and Replenish Pet Food. We want to give a huge congrats to her on her amazing work!
To find out what Matrix can do to make your brand shine, please email hello@matrix1.com.